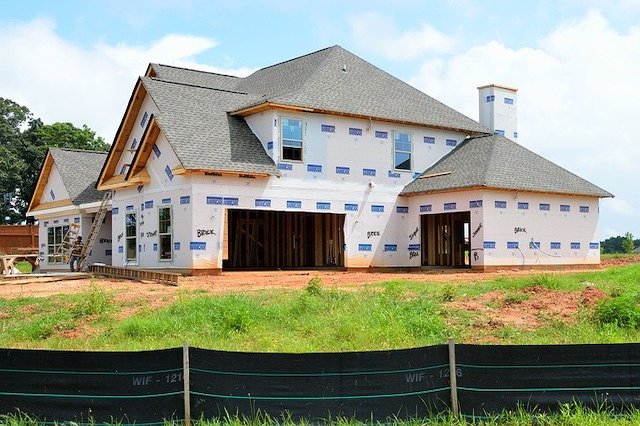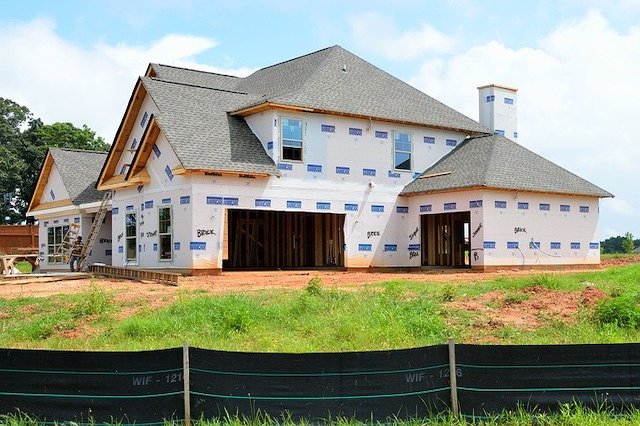 Caution! We are about to embark on a treacherous journey! If you are reading this, it may be too late to turn back. You've already started down the path of intrigue and curiosity, introspection and vision. You are assessing your own properties and scouting new lands and homes. What are my resources and needs and wants? you ask. Well, only you can answer some of those questions, but at Babb's Custom Homes we are happy to facilitate the process and be a guide – one that doesn't speak in riddles, though. After scouting the lay of the land, you'll quickly notice a three-pronged fork in the road: new build vs remodel vs renovation.
So your house served its purpose, but some of the irritations are getting old. Driveway is too steep, storage is too sparse, kitchen is too cramped, basement is too wet, and speaking of a treacherous quest, the bathrooms look like they were made for and kept by Hobbits. You've been asking questions: "How did popcorn ceiling take over the country?" "Who painted these beautiful walnut cabinets Avocado Green, and should colorblind people be making interior design decisions?" "Why was our shower shaped like Dr. Who's phone booth?" "What's the deal with our carpet looking like it was made from calico cats?" The list goes on, but these and many other thoughts have brought you to this place. New build vs remodel vs renovation – let's look at your options:
To renovate is to revamp. It's repainting, recarpeting, replacing worn out items with new ones such as window blinds, windows, flooring, maybe giving the cabinets a new look, anything to restore the home to newness. With renovation, the floorplan changes very little, and the wholesale components of the home stay put. You might convert the spare bedroom to a man cave during a midlife crisis, but no real damage is done.
You might consider renovation if you want a fresh look but you don't want to invest a lot in the home. Perhaps the home's features – like limited square footage or a less desired location – will suppress the home's value such that the return on investment (ROI) is low. You may never recoup the cost of a significant remodel, but a renovation's ROI is usually very good. Renovation is also a good option if you plan to sell soon, since it can be completed much quicker than a remodel or new build. Basically, if you can live with the big stuff, like location and floor plan, you can change the aesthetics and be happy with a renovation.
A remodel is more involved. Usually significant changes are made to the structure, such as moving walls, adding on, and converting spaces. The good news is that if homeowners are unhappy with their home in wholesale ways, they can make changes cheaper and quicker than building a new home, and make staying there palatable. There are limitations, of course. You can't dig a basement under the house and you are limited by the space of your lot. Plus, if you get too aggressive with the plans, you can get costs into the ballpark of building a new home, which would be much better. There's also the issue of building codes and permits, neighborhood regulations, limitations on historic homes, and the risk of uncovering expensive problems that must be dealt with, such as lead, asbestos, mold, faulty wiring or plumbing, foundation troubles, and others.
We're obviously a little biased here, but that doesn't mean we're wrong. It's undeniable that building a new home comes with major upsides. You pick your location, plot features like topography and soil composition, fundamental characteristics like environmental design and lifestyle considerations, ROI, aesthetics, materials, functionality, and others. If owners prioritize entertainment, they may opt for an outdoor kitchen and terraza or an open and integrated floor plan that's conducive to hosting indoors. If owners want to be energy efficient or environmentally kosher, they may want to invest more in smart HVAC systems and ultra efficient windows and lighting. Storage, having a spa vibe in the bathroom, hobbies, live-in relatives, community kitchen, whatever – what elements of the design are important to you becomes reality when you build your own home.
There are some downsides to building, other than cost (although it's still most likely a good investment). It's the decisions, the decisions. The other side of the customizable perk of custom building is that someone has to make all the decisions. Countertops, colors, appliances, room sizes, door handles, tile, popcorn or no popcorn ceiling, type of wood used to make the front door, anything and everything. Although we still see that as fun and a bonus, some painfully indecisive people may think it's tedious. And then, in full disclosure, you have to deal with the problem of people. You may without realizing it become dangerously close to having to host the family Christmas dinner. Mother-in-laws commenting on your window dressings will be bad, but nieces and nephews playing Sardines in your storage and cubbies in the house will be very good! Overall, we believe the upsides far outweigh the downsides with a custom build, but who are we?
Well, new build vs remodel vs renovation, what are your thoughts? We can't wait to help you make all those decisions, decisions. That's what we do – make dreams come true. So, while this little article isn't exactly a treasure map on your treacherous journey, we sure hope you'll let us guide you through the process. We have a highly trained team of experts standing ready, so contact us when you're ready.