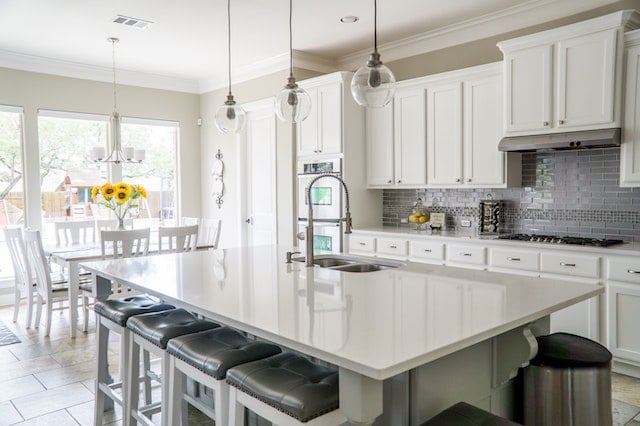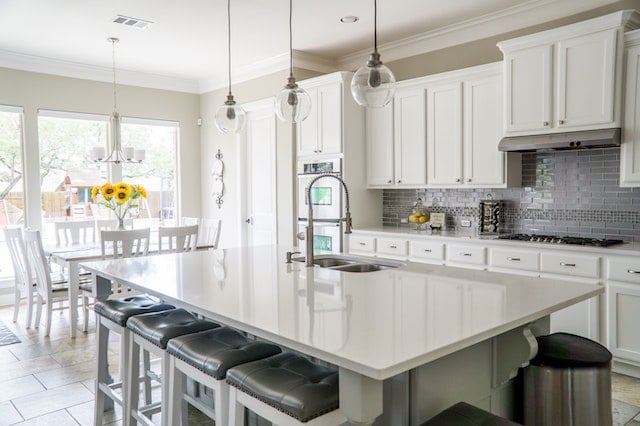 We can't do much about cultural trends. For example, no one knew to stop Mumble Rap from happening before it was too late, but we can build modern house design plans with a studio in it, or maybe a whole-home entertainment system, in case you want to create or project Mumble Rap for visitors.
Let's be real, for many of us our home will be a gigantic financial investment. Why not choose a home plan that can age well? There is a difference between being "trendy" and understanding trends. Avocado green refrigerators in 1979 were trendy; building a kitchen with enough counter space to share cooking with a partner is a trend that will not likely change anytime soon. It's more of an improvement than a trend.
While the resale prospects are a serious consideration, let's focus more on enjoying the home yourself. If the next owners don't use the studio space to remix an album of Mumble Rap's greatest hits, they can perhaps repurpose the space into a humidor or exercise room. Matching the home plan to fit your lifestyle is paramount and, frankly, creates the all-important "custom" advantage of using Babb Custom Homes.
Modern house design plans will be a continuation of trends started over the last several years – for example Farmhouse style builds are projected to keep increasing into the near future – but other features are just getting started, like zen dens and micro offices. (We'll explain in a little bit). Let's look at some trends:
Adaptability & Family Dynamics
Although people are having fewer kids these days, some families have adult children and older relatives living in the home. Therefore, having plenty of bedrooms still holds high priority. Add that to the growing desire for a dedicated office, hobby room, exercise space, children's playroom, or guest bedroom, and the burgeoning demand for private areas continues. Adaptability is the theme.
As the population ages, having a master bedroom on the ground floor gains in popularity due to concerns over mobility and accessibility. People are living longer into retirement now and it's affecting how we plan our homes. Modern house design plans often consider the needs of people with mobility limitations in general, sometimes placing the laundry on the same floor as the master bedroom; arranging for ease of entry to the garage, kitchen, and outside doors; switching out bathroom tubs for walk-in showers with seats; and choosing ergonomically engineered drawers, door handles, and loads of other considerations best described in a post about interior design.
Functional Considerations
Are you working from home? If so, do you need a dedicated office, or are you so mobile you work in multiple places throughout the house? A sunroom could be a great place to work, or a nook, enlarged patio, or even a relative newcomer – the "micro office" or "pocket office". And it's not just the adults. Sometimes kids are doing school work at home, either in place of traditional school or as homework. They need a quiet space that is conducive to learning. With a custom home, that is easy to provide.
For people that love cooking, some of the kitchen trends offer great inspiration. First of all, you'll notice that most modern kitchens are more expansive and expensive. Before you balk at that, hear us out. The kitchen is becoming the social center of the house. In fact, a current trend is to make a "social kitchen," which enlarges the common open floor plan to make the area surrounding the kitchen the focal point and congregational location of the main floor. The changes often include an oversized island – sometimes with secondary sinks, refrigerators, and ranges – a nook which may replace the dedicated dining room, and smaller tables which may contribute to the nook or sometimes adjoin the island. This encompassing layout allows the host, or whoever is doing the food prep, to face others and create an inclusive environment.
Homebuyers are also starting to request expanded mud rooms and laundry rooms, which may include more shelves, bins, and closets for storage; pet provisions like a dog bath or feeding spot; laundry access directly from the master bedroom; secondary refrigerators; or benches.
Leisure & Wellness
Many modern house design plans include well-equipped and developed outdoor spaces. These patios and verandas may have outdoor kitchens, entertainment devices like TVs and sound systems, fireplaces, dining areas, barbeque pits, smoke houses, outdoor furniture that is actually comfortable, or simply a space designed for aesthetics with stone, wood work, and elaborate decoration and landscaping. One of the more exciting trends right now is having a glass wall that slides open and retracts into pockets in the side walls to make the transition from the indoor and outdoor spaces continuous.
A hundred years ago, garages were rare, then came the one car garage, then two, and now we have to talk about the trend in modern house design plans for garages that house three or more. Even the standard two car garage is getting bigger. On average our vehicles have gotten larger and more expensive, two good reasons to keep them all protected and in spacious enclosings. Pair that with the need for more storage, both due to our accumulation of "stuff" and the fact that we loath clutter as a trend, and people are getting creative in their use of space. One solution is simply more space.
And about space. The trend toward minimalism is a little deceiving. It typically makes for better TV than actual living. The better and more mainstream trend involves tackling the clutter of your life and home, which looks like better organization and design more than a tiny space where your sink doubles as your shower and when two people pass in the "hall" it looks like two siblings being forced to slow dance. So throw away the mildewed magazines in the box from the basement, but make sure you have a garage door tall enough for your SUV. Just a thought.
While bathrooms may seem to be getting rid of the leisure afforded by a bathtub due to the busyness of our lives, that doesn't seem to really be the trend. It may be more about creating extra space for even more time consuming self-care features, like bigger walkthrough showers, hydro-massage cabins, benches or chairs, saunas, and even windows. These features, plus zen dens for yoga and meditation, humidors, attached greenhouses, she sheds, lounges that function as game or hobby rooms, and others, are designed to make your home a place for rejuvenation and respite, not just survival.
Environmental Issues
As more people become climate conscious, the demand for green, smart, or net zero living increases. Geothermal heating, energy saving devices and appliances like smart lighting and smart irrigation, eco-friendly materials like bamboo and repurposed metal and wood, water-saving grasses, and solar panels are a small number of the features in trends for modern house design plans. These investments will likely pay off in the future, and not just in energy savings but also resale value. The demand for environmentally-friendly homes will only increase.
Ultimately, we want you to have a place that makes you want to go home and be home. If your friends don't have to nag you to leave your house, we've all failed. Take advantage of the custom part of Babb Custom Homes. If you want a refrigerated crisper that pulls out of your island like a sandwich shop, we can make that happen. If you want a small tv above a urinal in your man cave, we can do that. If you want an underground lair for your vigilante alter ego superhero hobby, we probably can't do that, but it has more to do with zoning or permit issues than our desire to help you live in the home of your dreams. Give us a call or email to get more information and hopefully start a relationship with us. We are eager to serve!