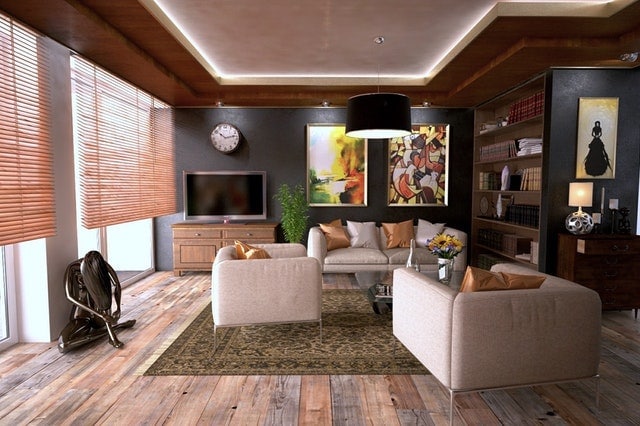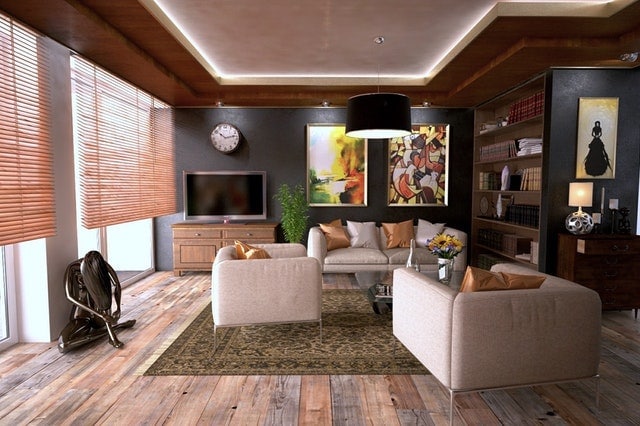 Wouldn't it be nice to build a time machine and go to the future? We could know which stocks to buy now that will blow up and make us billionaires. We could know if they ever invent a pill for losing weight that could help us enjoy more tacos now guilt free. Of course, there's the risk you run that future-you would slap you in the face for something you haven't even done yet. But still – billionaires! Well, it won't likely make you a billionaire, but Babb Custom Homes does stay privy to current and projected trends. With that in mind, here are some home trends and design plans for 2022.
#1. A Continuation of Existing Trends
Before we get into the surging tastes and priorities of the new age, know that many of the current custom home trends and design preferences will continue or expand.
Open Floor Plans
Kitchen-centric Main Spaces
Larger Bathrooms
Prominent Windows
Outdoor Kitchens
Smart Technology
#2. Burgeoning Styles and Priorities
As with every previous time, the present is made up of the remnants of the past and eagerness for the future. Custom home design is a perfect snapshot of the values and tastes for an age. Here are some features we currently see in home plans.
Multi-use Spaces
Utilizing historically wasted space is all the rage.
Bookshelves under the stairs
Benches in front of the windows
Storage structures in a larger garage
Offices in various areas because of mobility
Mudrooms, laundry, and pet stations with entryways
Smarter Technology
Efficient, eco-friendly, customizable, personalized appliances, materials, hardware, and components take center stage in many custom home trends and design plans.
Ductless HVAC systems
Zone heating and cooling
Remote programming of thermostats and water systems
Mobile controls for appliances and lighting
Pet Cams with communication
Appliances and devices that interact (more coming rapidly)
Efficiency
Eco-friendly values are gaining momentum, especially among younger homeowners and their home plans reflect that.
Water-saving plumbing components
High-Efficiency appliances and windows
Window coverings
Tankless water heaters
LED lighting
Extra insulation
Electric fireplaces
#3. Anticipating the Future
From concern about the environment to the rise in remote working to the change in demographics to predicting future aesthetics, there is plenty to think about when designing a home plan.
Eco-friendly Planning
Even if environmental concerns aren't a priority to you, they may be to whoever shops for homes in the future. There are all but certain upcoming realities to consider.
Electric everything
Programmable everything
Infrastructure for electric cars
More storage organizing structures
Multi-use spaces to reduce size and resources needed
Dry weather landscaping to reduce water usage
Trees to block the sun and wind
Solar power
Self shading windows
Changes to Lifestyle
Likely, our increasing independence from offices and schools, along with better connectivity and devices, will reduce the need for dedicated, large offices. And as long as stress and exhaustion exist, custom home builders will look for even more ways to turn bathrooms into spa-like sanctuaries. These and more are worth thinking about when designing a home.
Micro offices
Dining rooms less popular
Outlets galore
Luxury bathrooms
Large patios, decks, and living rooms for hosting
Kitchens for multiple chefs (large islands and more space between components)
Main level bedrooms for aging residents and guests
She-sheds/saunas/separate storage spaces
Humidors, exercise rooms, wine cellars, craft rooms, and other prioritized activity spaces
Breakfast nooks and sunrooms
Aesthetics
Trying to predict the tastes and cultural shifts associated with exterior and interior design is like trying to predict the weather. But…we pool from the latest and greatest sources to make sure our customers are informed. Research these trends and see what you think.
Lots of plants inside such as snake plant, monstera, and sweetheart
Organic materials like exposed wood, bamboo, and crazy but fast approaching eco-friendly alternatives like biophilic matter (made from fungus roots and harder than concrete) and bark materials.
"Natural" looks like leather on furniture, stone, and brick, plus the plants and organic materials mentioned
Simple decorations
Sparse objects to facilitate peace and other positive emotions (borderline feng shui)
Attempts at timelessness through simplicity and practicality
Ergonomically designed cabinets, drawers, doors, windows, and even furniture
Earthy and warm tones
Painted ceilings and trim that match the rooms
Materials chosen that promote sustainable living
Mixture of previous eras (even the avocado green and Grey Poupon yellow of the 70s is back)
Clean lines, soft rugs, warm colors – comfort and peace is the goal
Simple broad spaces but dynamic accents
Quality outdoor furniture conducive to frequent use
Babb Custom Homes has been around. We've had great success in the past preparing homeowners for the future with custom home trends and design plans. We continue now to stay up to date with options and styles and always keep our customers informed. Babb's even has the future in mind when we help design your dream home. If you want to discuss options further and set up an appointment, contact us when you're ready. We love helping our customers and we'd love a chance to prove it!