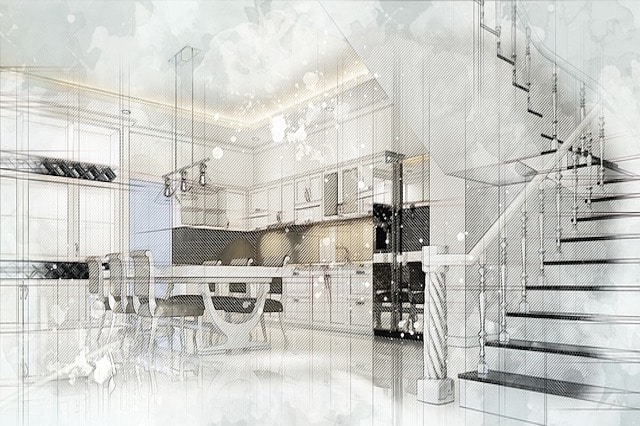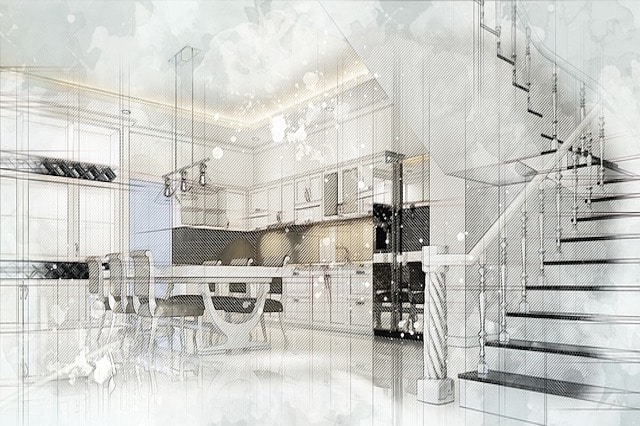 One of the many reasons at Babb Custom Homes we love building a custom home, as opposed to a Production home or Spec home, is that we can personalize each house to the homeowner's wants. For example, a humidor is difficult to incorporate into a home that was built without one. Not quite as hard as a basement, though. Sure you can dig out under the floor like a prisoner with nothing to lose, but it's better to put the basement in as part of the home plan. You get the idea.
Well, with a custom home there's a blank slate with only a few things that cannot be accommodated, such as torture chambers, helipads, and we refuse to imprint a Duke basketball logo in the concrete (We all have our boundaries.) The question gets raised then, "How do I decide what to put in and where it should go?" That's where we recommend you involve an interior designer. An interior designer offers many benefits:
An interior designer will take the time to dream and scheme with the homeowner to help personalize the home plan. Some builders have a limited imagination, limited experience, or limited concern for an in-depth personalization of a custom home. An interior designer will give a thorough service to you through the building process.
Keeping with trends and discerning between features likely to stand the test of time vs those that won't. Remember the avocado green refrigerators from the 70s? And of course refrigerators lasted forever back then, so people were stuck with them till the new millennium – four trends later. (The original bottle of Worcestershire Sauce was still there in the back). Well, refrigerators can be replaced easily – the micro brewery in the living room is a little more difficult. An interior designer can save you some trouble down the road.
Possessing knowledge of a full range of options and combinations of options. It's hard for homeowners to glean a thorough knowledge-base just from perusing websites for ideas. Lean on a good interior designer's inventory of ideas.
An interior designer works with the builders directly from the beginning to integrate the homeowner's desires into the home plan. It's nice to have someone that knows what they are doing talking directly to the people doing the job. Many homeowners don't have the time or the knowledge to advocate for their desires, but interior designers do in varying capacities.
An interior designer can be a major contributor to the overall process of building a custom home. Pairing an excellent designer with an accommodating and competent builder makes for a wonderful team planning your future home. At Babb Custom Homes, we bring the two together, providing our own interior design to our custom homes. If you are considering a new home, we would like to suggest some considerations:
Build a custom home. You can make it exactly what you need and want – in agreement with your budget, of course. It might cost more per square foot, but choice, personalization, creativity, and living everyday in your dream home are all worth a lot.
Use an interior designer. Their knowledge, involvement, advocacy, and passion are sometimes the difference between houses that homeowners like and those they love.
Choose Babb Custom Homes. We have an excellent reputation and much of the reason why is that we work hard to help homeowners realize their dreams, not just have a home. One of the many ways we do that is through our interior design.
Babb's has the experience, organization, skill, and care to build the custom home of your dreams. So contact us if you're thinking about building. We would be thrilled to meet you. We know that between our experience and our resources, such as having an interior designer, we can build you a home you will love to live in, love to host in, and love to invest in.
See some of our homes here.
Read some other blog posts here.