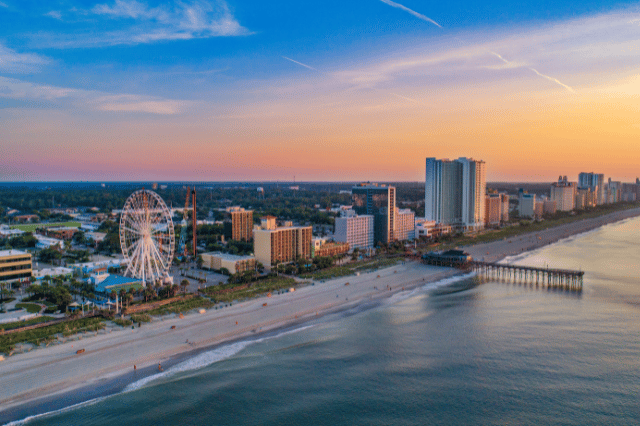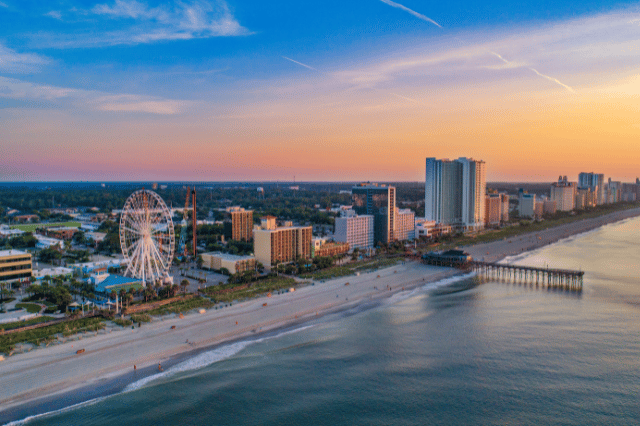 You could buy a home anywhere. From the mountains to the plains to the deserts to the tropics, just throw a dart on a map and there are properties there. So, why would we begin to propose Myrtle Beach as a fantastic location for building a vacation home? That's easy. Where else can you find the ocean, top notch beaches, world class dining, spectacular topography, vibrant cultural activities, a thriving economy, an excellent return on investment for real estate, mighty nice people, and affordable living? That's a small list.
A truer post about the qualities of the Myrtle Beach area would take you days to read, but we know you only have a minute, so we'll give you our condensed argument for building a vacation home here in the Myrtle Beach area.
The Housing Market
Did you know that in the last year home prices in Myrtle Beach have increased 41 percent? And 36 percent of them at above asking price? Compare that with an approximated increase in construction costs of 20 percent and you can see why building a vacation home at this time is still a great investment opportunity. Plus, as more and more people are discovering the Myrtle Beach area as a great place to live and invest, the supply and demand of housing is in the homeowner's favor. The average home sold in under 49 days last year, which is an excellent indicator of the strength of the market here.
The People
What do you get when you combine a local beach culture that knows how to slow down and enjoy life, a fun-loving energy and spirit conducive to having a good time, and a ubiquitous Southern hospitality? A place you want to spend time, not just invest. The Grand Strand region along the coast here has a reputation as welcoming to seasonal and intermittent residents. This shows in business owners who appreciate your business, city planners who keep second home owners in mind, and permanent residents who understand the value of those who come from other places. There are attractive properties in hundreds of places in the country, but we would put our people as one of our major distinctives and one of the most significant reasons for building a vacation home with us.
The Quality of Life
We talked about the people and the investment opportunities, but what does our area offer in the way of activities and features? Glad you asked. Not to brag, well okay just a little, but Myrtle Beach is absolutely stacked with world class dining, golfing, beaching, sightseeing, partying, shopping, entertainment, and almost anything else. There are no sunrise or sunset walks on the beach in Arizona, no elite golfing in Alaska (at least none people have written home about), and let's not talk about the "fresh" seafood you get in most of the country. We have it all in the Grand Strand of South Carolina. You can literally see the ocean before breakfast, then shop, golf, hike, visit historical locations, nap, ride around in a golf cart, take in some live music, or do whatever else the rest of your day, and then something else the next day. Or just enjoy the peace and comfort of a home custom built exactly as you want it. That's what we do at Babb Custom Homes. 
There aren't many places that have good family fun yet a rocking nightlife, the excitement of a city but the surroundings of dynamic and diverse natural setting, a hospitable and relaxing local culture with an eclectic Arts and demographic representation of visitors, and a great place to live and excellent place to invest. So, when you're throwing a dart on a map…don't. There is a reason so many people come to the Myrtle Beach area and so few leave. All of these qualities make our area a perfect place for building a vacation home.
When you do decide on Myrtle Beach, contact Babb Custom Homes. We have a proven record of spectacular homes and happy customers. Check out our homes and testimonials and see if we might be a great fit. We will WOW you with our knowledge, performance, and customer care!