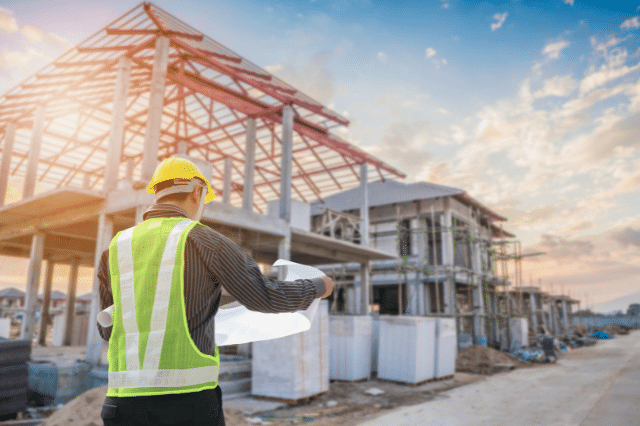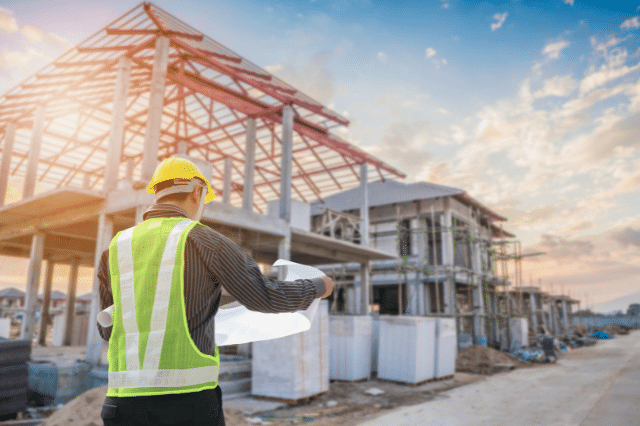 When someone thinks of the homebuilding process, their first thoughts are rarely about the paperwork, resourcing, and meetings. That's actually a good thing. As you'll see in a moment, dreaming about the visible parts of the homebuilding process is essential and we recommend doing it first. It's easier to talk to a banker if you have a vision to motivate you. We seldom dream about the hoops to jump through and certainly not a timeline of when requirements need to be met. Thankfully some of the dreaming and fun can happen before the physical build, but certainly there's so much to the homebuilding process to think about. Let's look at some steps to take before the physical construction phase.
STEP ONE: PRACTICAL DREAMING
Research – Maybe you've always wanted a large walk-in shower, but you read on forums that homeowners often wish they had gone with a jetted tub instead, or vice versa. Maybe there are some cool trends that you think will withstand the test of time, such as a kitchen-first design. Or maybe there are newer optional features available now that you would like to incorporate, like a sliding, zero-entry glass door or a "she-shed." Snoop around, talk to people, steal borrow their designs, look at posts on Pinterest, etc. For a list of great tools to play around with for early design dreaming, click here. Be sure to research locations for a build, too. Know the real estate market trends, school districts, neighborhood safety, access to trails and parks or other attractions, and even topography if it's part of your preferences.
Ask Questions Together – Unless you live alone, you won't be able to escape the rub of negotiating and prioritizing needs, wants, have-to-haves, dealbreakers, absolutely-nots, and "whatever-you-want-dears."

What's important to us? Maybe hosting large groups affects your floor plan.
What changes are coming down the road? Perhaps a family member may need to live with you for an extended period of time, in which case having a spare room with an adjoining bathroom might be a blessing. Or maybe you have a child who wants to be the next Lionel Messi and a flat yard would sure help the hundreds of hours of soccer playing the kid needs.
Is this our forever home or are resale considerations a high priority?
How far are we willing to live from work and school?
Do we enjoy yard work?
Are we pack rats or minimalists?
Do we want the morning sun or evening sun on the porch?
Where will we play our family games or watch movies?
Will we want to climb stairs in 20 years?
How important is privacy to us?
Are we environmentally conscious?
And a thousand others. You'll need all parties on the same page and excited. This may sound daunting to some of you, but if you'll keep your final vision in mind, it can actually be rather fun.
STEP TWO: RESOURCING AND RESOURCES
Assess and Budget – Before you start asking for bids and spending money with designers and architects, find a ballpark amount you're willing to spend from start to finish. You may change your mind when you decide you're willing to pay more for something you really want, but a loose number is helpful. If your dream plan costs $550,000, but you're only willing to pay $375,000, you'll have to work with your designers or builders to make adjustments. Babb Custom Homes has the experience to walk you through this part of the homebuilding process. Your banker, accountant, or financial advisor could be helpful resources here.
Get Some Bids – Again, these numbers can change, but with a reasonably established budget and practical dream plan already designed, contractors can give you bids. *We want to interject here for a second and point out that not all bids are the same. Not only will the right company keep you from costly problems down the road, the company can actually affect your home's worth and resale potential. Babb Custom Homes has a very good reputation. You may find that your new home holds or gains value based on our name vs others. The interior designer is a good example of another resource where spending more may pay off significantly. Talk to people, get some bids, make adjustments to your overall home plan, and pick your team.
Although your builder will take care of many of the subcontracting bids, you may find yourself wanting to get bids for these things:
Driveways and sidewalks
Landscaping
Fencing
Window Dressing
Interior Decorating (See fun estimator here)
Sheds, Barns, Carports, etc.
Artistic Pieces incorporated into the home plan or personalized components
Anything that goes beyond the scope of the contractor's amendable agreement
STEP THREE: DECISIONS and REVISIONS
Be Proactive – Your contractor is busy working hard, so you don't want to slow them down by making them come to you for every small decision, from drawer handles, to decorative trim, to canned lighting, to closet shelving. On average, a buyer in the homebuilding process will make about 3,000 decisions. Plus, many of those pieces will need to be ordered. Waiting for components to arrive extends the construction time and may cost you more money. Another consideration is that many of the subcontractors need cooperation from the others. For example the electrician can't run wires if there is no framing to attach to and the framers can't frame if the concrete isn't finished. Factor that with the truth that many of the best subcontractors are busy because they are in demand and you can see why small delays make a huge difference.
Since making changes also slows down the overall homebuilding process for the same reasons as mentioned above, it's good to be sure you have what you want. By being proactive, you avoid untimely adjustments. You don't want procrastination to bite you in the butt. Remember those panicked frantic nights when you put off the term paper until the night before it was due? Imagine if… (actually we can't even finish this sentence because it's too painful).
Your building contractor will walk you through much of the rest, like the permits and other deadlines and hoops. Just know that there are some so that you won't be surprised. In our business, our goal is for there to be no surprises for you. Curve balls happen sometimes, but with cooperation, communication, and proactivity on all parts, we can have a pleasant, exciting time.
At Babb Custom Homes, we get it! Seeing people enjoy their new custom home never gets old to us. We are experienced, exceptional, and excited. Contact us if you want to walk through this homebuilding process with us. We'll take great care of you from start to finish!
Check out our other blogs here.