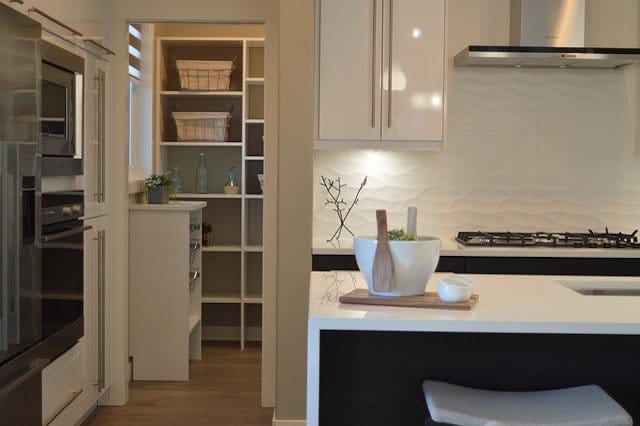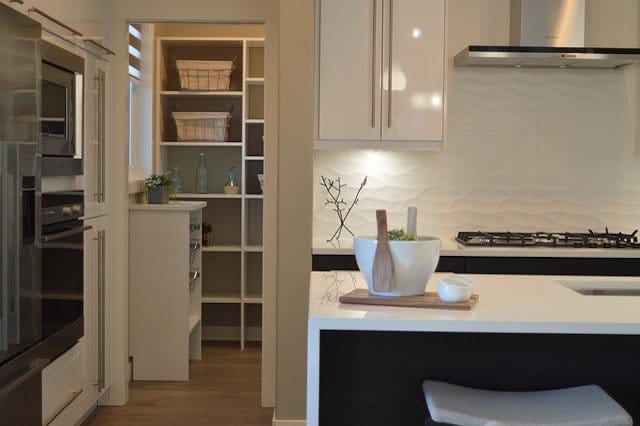 Well, if one good thing came out of the tiny home trend we saw in Facebook pop-up ads a couple years ago (I think those people realized they could buy a good used camper for $3,000 and be just as miserable), it's the inspiration to minimize clutter and wasteful areas of the home. Now space saving ideas are all the rage and we're better off for it. Not to mention we're all more thankful for our homes. Now we stand in our closets and thank them for always being there for us.
Let's look at some tips for maximizing the square footage with some handy space saving ideas:
Look for wasted space
Bookshelves, drawers, cabinets, storage – all of these can go under stairs in many situations. The Internet is replete with plans for utilizing that often wasted location. The creativity is astounding. Think of it – slide out steps, side drawers, reading nooks, book cases, pantries, furniture for hosting, play areas, and didn't Harry Potter sleep in the space under some stairs? Other areas might be under the kitchen island, under decks, and over the vehicles in the garage. And speaking of wasted space, it can help to think of storage vertically. Get the bookshelves at face level and over a bench or window, hang pots and kitchen utensils above the island, suspend plants from the ceiling, build a recessed or vaulted ceiling so the lights or fans aren't hanging down and taking up space.
Make use of dual purpose opportunities
If you're familiar with open floor plans, you know the idea of blurring the boundaries between rooms is popular, especially the kitchen/dining room or kitchen/living room areas. Spare bedrooms, too, are often used for exercise or crafting places. Likewise, people are now looking for opportunities to double dip in other parts of the house. Offices in closets, offices in finished attics, laundry rooms in bathrooms or bedrooms, laundry rooms in mud rooms and back door foyers, playrooms in spare bedrooms, sitting nooks in bathrooms – the list goes on. It's getting wild out there. Pretty soon people will just live in barns and take baths beside the dining room table and barbecue in a hammock swinging above the television. We dig it, though.
Break from tradition
Speaking of getting wild, did you know some houses no longer have hallways? Did you know there are electric fireplaces that simply hang on the wall and don't require dedicated space or vents? We can install dining room tables and Murphy beds that increase floor space by folding into or next to the wall; doors that open by sliding next to or into the walls instead of outward; recesses for storage, seating, or televisions and such; windows, skylights, and lights that make rooms look and feel bigger; kitchen islands with slide-in butcher blocks, tables, chairs, and more; and even televisions in bathroom floors. Listen, we don't make the rules. Deep drawers under the countertops are replacing traditional cabinets because they facilitate easier access to items in the back. The barrier between inside and outside is getting removed by glass and retracting walls and a continuous transition to patios. For sure, if you want to maximize the space in your home, you'll have to get on board with some of these clever new life hacks.
After all these years we still get a hoot out of designing homes. We love the creativity, the challenge, and most importantly, the satisfaction of pleasing our customers. We revel in building beautiful homes that manifest the priorities and dreams of our new friends and neighbors. Whether it's energy-efficiency, stunning aesthetics, clever utility, luxurious amenities, or hosting ability – or all of the above – we have the know-how and passion to build you exactly what you want. When we say "custom," we mean it. Contact Babb Custom Homes and let us design and build your dream home.