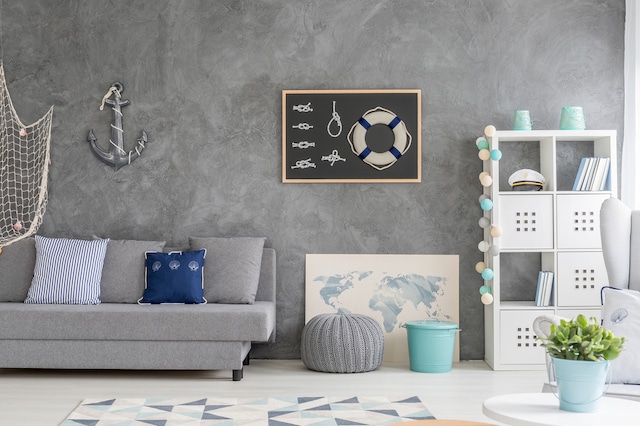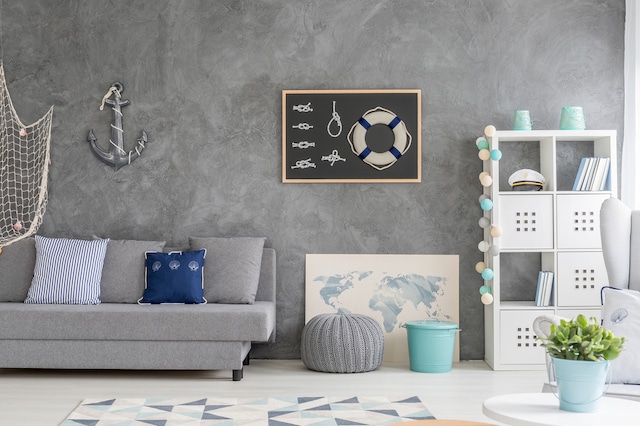 In our latest blog posts we've been touching on home features that are unique to the Carolina coast. While many of the features we've been talking about are physical features of the home, this time we're going to discuss some design aspects that are found in custom homes along the coast, like coastal decor.
Using coastal decor is a popular way to embellish your home here along the Grand Strand. It's a way to bring the beautiful outdoor landscape into your home while enjoying the relaxing aspects of the beach at all times.
Using Coastal Decor in Your Home
Want to know more about using coastal decor in your home? You've come to the right place! There are several ways to incorporate this style into your interior design scheme. Of course, you can opt for beach themed decor that's fun and kitschy that almost reminds you of being on vacation. This type of decor includes bright colored beach themed decor such as wall hangings shaped like sea creatures, seashell lamps, tropical colored accessories such as pillows, blankets, and vases, and much more.
Or, you could opt for a more elegant coastal home decor style where you incorporate elements that hint towards a beach lifestyle but don't necessarily "scream" it. You catch our drift? What we mean is, instead of using all the bright, in-your-face coastal decor, try to utilize decor that is more subdued in color, or instead of having huge statues of seahorses and pelicans, opt for something smaller, like an elegant painting or miniature statues on floating shelves.
Both of these design styles will most likely use a beach color scheme, including colors like seafoams, blues, greens, yellows, sand, orange – basically anything that captures the feeling of the beach and even a beach at sunrise or sunset.
Another option is to go the nautical route. Nautical home decor differs slightly than beach themed decor in the sense that it is focused more on the boating aesthetic rather than a tropical-esque beach-like aesthetic. Motifs such as anchors, ropes, boat steering wheels, paddles, lighthouses, and more are often found in a room designed with nautical home decor. A nautical color scheme often uses reds, whites, and various shades of blues.
Ready to build your custom home in the Myrtle Beach area? We're happy to help! We'll build your dream custom home and help you create the coastal home you've always wanted.