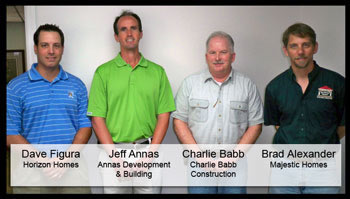 Barefoot Fire Rebuild - May 9, 2009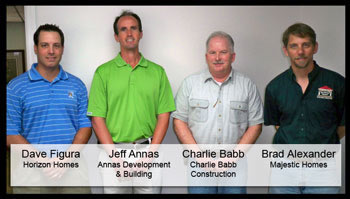 May 8, 2009 – North Myrtle Beach, S. C.
Knowing so many people lost their homes and many others suffered severe damage in the recent Horry County wildfire, a group of Horry CountysPpremiere Homebuilders, Majestic Homes, Horizon Homes, Babb Construction, and Annas Development & Building have put forward a plan to help those who suffered be able to rebuild at reasonable cost.
This is a group of Builders who share in the desire to help those that have been affected by this tragedy. It is going to take a combined effort of a number of Builders to get the homes destroyed by the fires rebuilt.
These Builders have already negotiated reduced pricing from vendors, subcontractors and suppliers who will help in the building process. A list of these will be provided to all the Builders and Homeowners. They are committed to passing on these savings to the homeowners. Homeowners should act quickly in order to lock in these reduced prices. They are also working with various charity organizations that are able to provide money to Homeowners that find themselves short of the funds necessary to rebuild.
Those who are planning to rebuild as a result of the recent fire are invited to contact any of the participating builders. Below is a list of the contact numbers.
| | |
| --- | --- |
| Babb Construction | 843-280-6964 |
| Annas Development & Building | 843-655-7404 |
| Horizon Homes | 843-399-7689 |
| Majestic Homes | 843-280-7105 |
These Builders know it is times like these when unscrupulous Builders can suddenly show up in the area in order to take advantage of victims. Thus they feel it is vital that those who are considering building be aware of a builders credentials and reputation, and they urge everyone to check a builders credentials, licensing, and all matters relevant to making sure you are dealing with a person or company of the highest integrity.