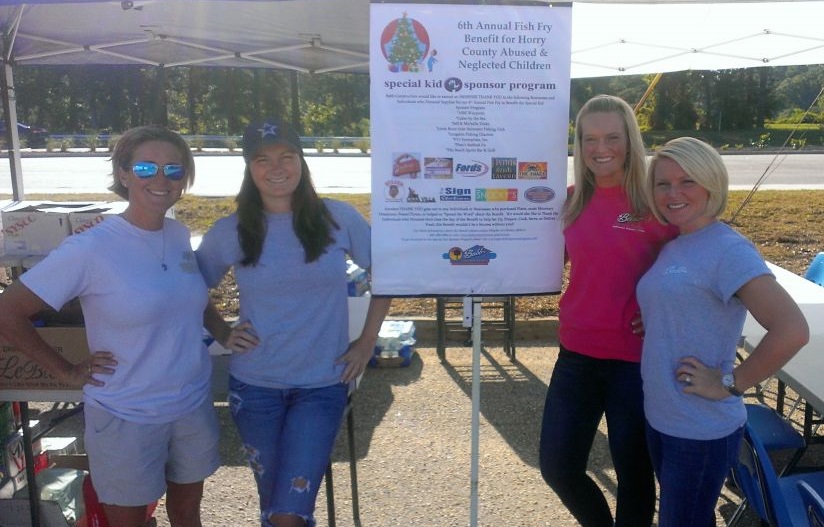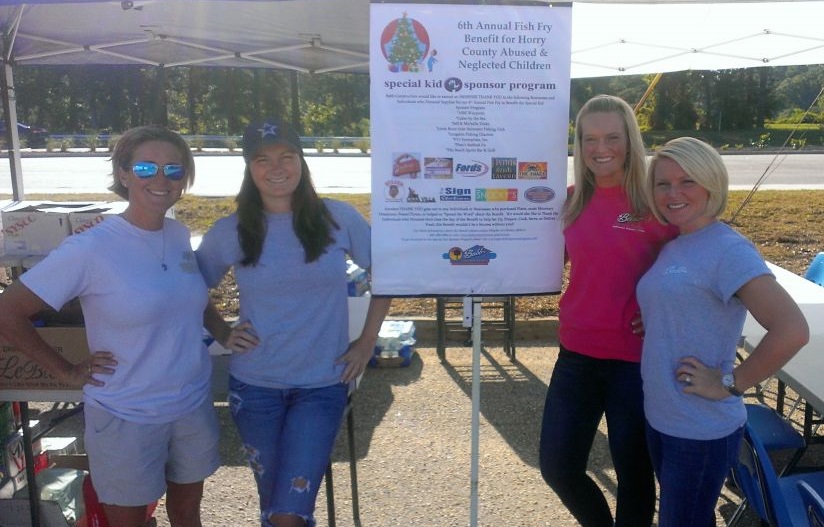 We would like to send an IMMENSE THANK YOU to the following Businesses and Individuals who donated supplies – as this Benefit would not be possible without their help and support:
ASM Waypoint; Boardwalk Billy's; Bully's Pub & Grill; Cakes by the Sea; Casa Villa; Flynn's Irish Tavern; Ford's Fuel & Propane; Hoskins Restaurant; Jeff & Michelle Drake; Little River Inlet Saltwater Fishing Club; Longshot Fishing Charters; Mama Jean's Restaurant; PVI Enterprises, Inc.; Platt's Seafood Co.; Snooky's Restaurant; The Beach Sport's Bar & Grill; The Boundary House Restaurant; The Sign Station; The Shack Restaurant; Wyndal Vereen
**Update: Tuesday, October 8th, 2013: As of today we have raised $6,643 from our 6th Annual Fish Fry Benefit – which topped the 5th Year Benefit by almost $900!!! We still have a few donations to collect so we are hoping to break $7,000!!! We are looking forward to getting started shopping so we can make so many Christmas Wishes come true for the Children of the Special Kid Sponsor Program! We are so very thankful to each and everyone who made Donations (whether it was Supplies, Monetary, or Time) for our Annual Benefit – none of this would be possible without you!! We look forward to your continued support next year where we are – as always – hoping to do it "bigger and better!"
**Update: Thursday, October 24th, 2013: Received a few more Donations so our Grand Total of Funds raised from our 6th Annual Fish Fry Benefit is $7,143.00!!!!! WOW WOW WOW and THANK YOU THANK YOU THANK YOU is all that we can say!! Can't wait to get started shopping for the Special Kids Sponsor Program…they better bring a big ole' truck for the pick up this year!!!