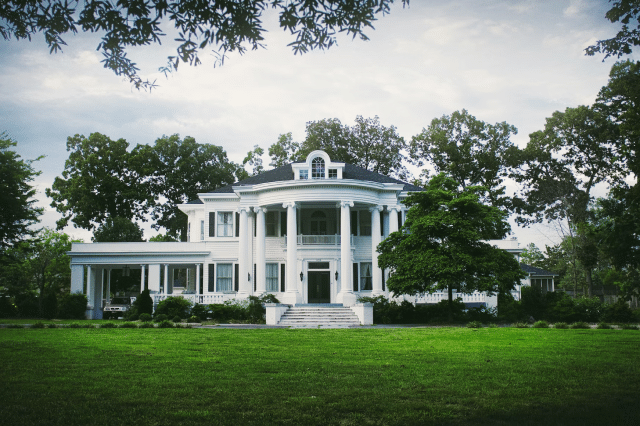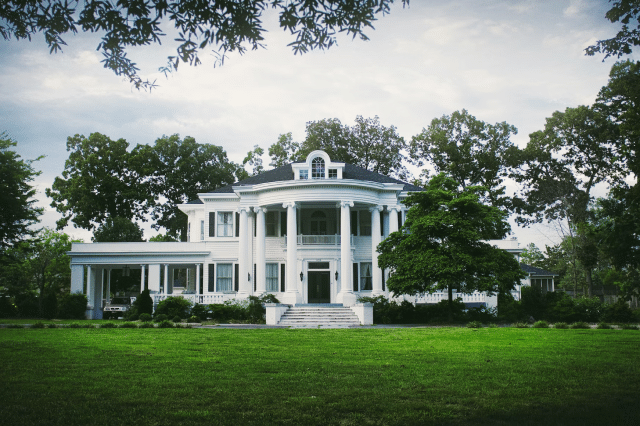 With their magnificent architecture and unmistakable grandeur, plantation style homes have maintained their popularity over the years despite changing architectural trends. Modern plantation style homes not only retain their defining visual traits, but also translate seamlessly into current-day designs.
Defined by their use of the Greek and Classical revival architecture, you can find plenty of columns, multi-paned windows, and gabled roofs among these types of homes. But the style also holds a few more attributes worth mentioning as you design your custom home.
What is a Plantation Style Home?
Plantation style homes were typically built on large farms or plantations, which is what gives them their popular name. Traditional plantation homes served as the main residence of the landowner and served to showcase the splendor of their architectural choices.
Modern plantation style homes may still be surrounded by larger areas of land and utilize key elements of Classical or Greek revival architecture. However, custom home builders also incorporate modern architectural practices to ensure your comfort at every step. To capture the classical essence of this style home, you'll want to include the elements below.
Tall Columns
High columns are usually installed at the front of the home within the porch and balcony. This enables them to give definition to the porch while also supporting the balcony and roof above. In Classical Revival style, these columns typically follow a Corinthian style. In case you go for the Greek Revival style, your column would be square or octagonal.
Covered Porches
Covered porches play a major role in giving a plantation style home its classic look. Accentuated by the use of tall columns, these porches usually feature white wooden banisters that emulate simple luxury. You can also choose between a variety of wooden floors to bring out the grandeur of your porch and home. Covered porches are commonly featured throughout the entirety of the home.
Extended Balconies
The balcony of a plantation style home is traditionally attached to every room that faces the front. Similar to porches, they also get visual support from columns, simple banisters, and wooden floors at every step.
Multi-Pane Windows and Doors
Modern plantation style homes go big on using multi-pane windows and doors. This gives the home plenty of natural sunlight while making the house look like it's glowing at night with indoor lighting. The larger size of these windows and doors also keep the home breezy. You can also use transoms to combine doors with a small window above.
Gabled Roofs
In order to emulate the look of Greek temples, gabled roofs and pediments became a signature characteristic of plantation style homes. These roofs blend in seamlessly with the columns, porch, and balcony to give the home an elegant look. The diagonal look of these roofs also works wonders for multi-pane windows and doors.
Boxy Design
To complete the exterior definition of a plantation style home, the architecture typically incorporates all of the signature design elements in a boxy structure. This could come in a rectangular or a square shape. But regardless of the choice you make, seasoned home builders ensure that they bring your plantation style home to life.
Grand Staircases
The interiors of modern plantation style homes focus on recreating the grandeur of temples and palaces, which brings them to the use of a grand staircase in the foyer. Due to this reason, plantation home foyers use a larger space than most homes. When you install the right grand staircase, it can set the theme for your entire home.
High Ceilings
In order to support tall columns, windows, and grand staircases, plantation style homes also make high ceilings a defining trait. Besides making way for the architectural choices that make for a plantation style home, high ceilings also add to the feeling of luxury and comfort that these homes are known for.
Open Floor Plans
Traditional plantation style homes used expansive space through ballrooms and other recreational spaces. While some homes may still retain this approach, most modern plantation style homes trade that in for open floor plans. By combining spaces such as the kitchen and dining room, you can create grand rooms that fit the opulent theme of your home.

At Babb Custom Homes, we specialize in building custom homes that effortlessly turn your dreams into reality. To see how our services can lead to your perfect home, contact us for a detailed consultation today.