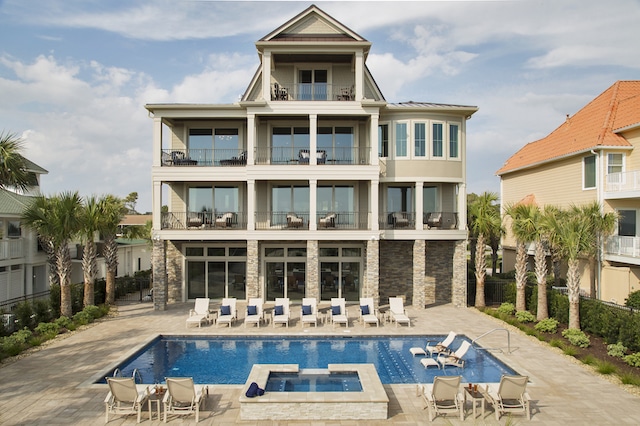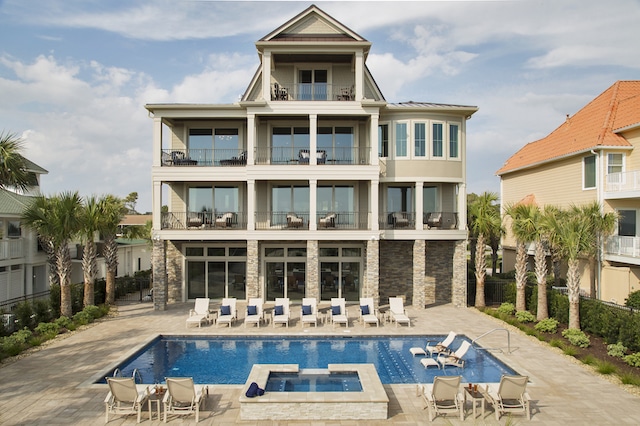 Are you thinking about relocating to the beach but don't want to buy into one of those cookie cutter homes that you often see in popular beach towns? Well, we'd like to tell you that you can move to the beach AND have the home of your dreams by building your dream home through Babb Custom Homes. The team of experts at Babb Custom Homes is known for their luxury custom homes near the beach in North and South Carolina.
Luxury Custom Homes Near the Beach
Of course, when you work with a talented builder like Babb Custom Homes, you can conjure up almost any style of home in your head and the experts will turn your dream into a reality. One of the styles of homes that Babb is experienced in building is a beach-style home. This definitely makes sense considering we are located in coastal South Carolina and the beach is one of the top reasons why people move here.
But you don't have to worry about your custom beach home looking anything like the one next-door because the folks at Babb will work side by side with you from concept to completion to make sure your home design is everything you've ever wanted. Want a beach home on stilts? Babb can make that happen. Would you rather have a raised home with garages and storage space below? That's something we've built for customers on several occasions! Our custom beach-style homes often include multiple balconies so that homeowners can enjoy the beautiful Carolina sunshine as well as breathe in the relaxing salt air whenever they'd like.
If you have an idea for your luxury custom built home near the beach, we can most certainly try our hardest to bring that idea to life. You probably know this already, but there are several benefits of owning a home near the beach.
For one, you get to live within a short distance from the beach, if not directly on the waterfront! So many people dream about this their whole lives and never get to actually live it. But you can with a home from Babb Custom Homes!
Another great benefit of living by the beach is the fact that you can always feel like you're on vacation. The temperate climate of coastal South Carolina provides fantastic weather all throughout the year, which is why snowbirds flock here for the winter from colder climates.
Living by the beach also means that you get to take advantage of all of the fantastic restaurants, attractions, golf courses, entertainment, and more that tourists only get to enjoy when they visit once or twice a year.
Are you ready to start making your move to the beach? Contact the friendly folks at Babb Custom Homes to get started on building your custom luxury home near the beach!