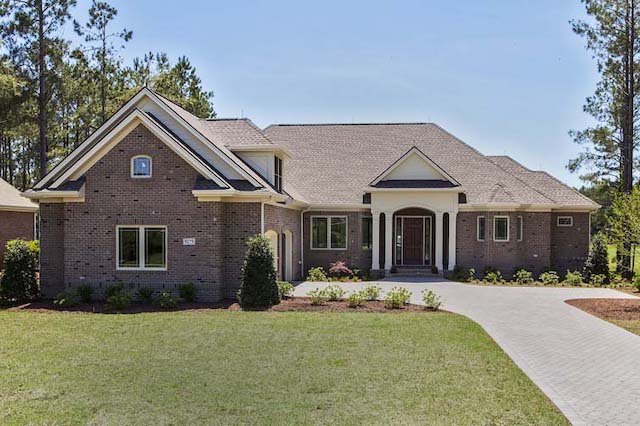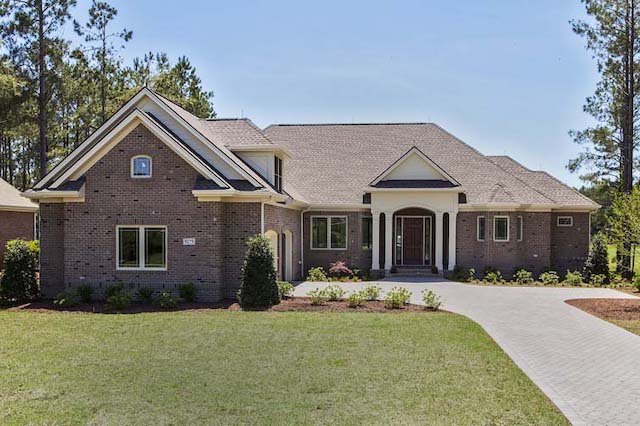 Welcome to the exciting world of making custom home plans. There aren't many times in life when you get to start from scratch when building one of your most significant dreams. You'll get to decide everything from the width of the driveway, to the cabinet handles, to the TV location, to the towel racks, and everything in between. This may seem overwhelming to some of you, but rest easy, Babb's Custom Homes is ready to walk you through this. In this blog post, let's talk about the pros and cons of single story vs two story homes.
We have so much to consider in the one story vs two story decision. Do you plan to keep this home into your golden years? If so, single floor living may be better to avoid having stairs. Single story homes are also safer for young children. Do you have limited real estate on which to build? Then go up instead of out. Single story homes have their place and so do two story homes. Here are some key advantages each has over the other.
Single Story Homes
Advantages
Greater Return on Investment (more in demand at the moment)
Easier Maintenance (no 25-foot window washing or carrying vacuums up stairs)
Increased Accessibility and Safety (fire escape or storm risk)
More Conducive to Open Floor Plans
Less Energy Consumption
Superior Convenience (laundry, exiting, kitchen, etc.)
Two Story Homes
Advantages
More Bang for Your Buck (Cheaper Square Footage)
Greater Opportunities for Skylights, Balconies, and Decks
Better Separation from Living Space for Privacy
Reduced Exterior Noise
Easier to Find Lots Due to Smaller Footprints
Nicer Views
There are plenty of other advantages for each home plan. For example, children sliding down banisters in two story homes is great; putting up Christmas lights, not so much. Single story homes often have bigger yards because the expanded footprint requires a bigger lot, and they are more friendly to larger windows, yet the increased construction costs may limit the features you can add into your home plan.
No matter which side of the single story vs two story debate fits your needs better, we're ready to build whichever you choose. We're excited to discuss the options and advantages face to face or if you contact us by other means. The decision to build a custom home is huge. For many, it's the largest investment and one of the more life-giving choices they'll make. It's your sanctuary and your self expression and means to the kind of life you want to live. Let's get it right! Check out our testimonials and home tours and see if you agree that we have the knowledge, vision, and passion to build your dream home.